We prefer hight quality local sources
Our group of suppliers supports 'sustainable' agriculture
Our plan is to establish a food processing venture in Guadaloupe that adds value to local agricultural production. Right from the start, La Fabrique de Douceurs forged solid, trust-based relationships that became friendships with local growers determined to produce the best fruit in the region. Many local producers do not qualify for 'organic agriculture' certification, unfortunately, even though their soils are pure and their practices irreproachable. On the other hand , they can certainly claim to meet the criteria for 'sustainable agriculture'. When selecting partners, we strongly favour these 'sustainable' growers.
Through our products, we hope to enhance the Carribean's image.. We aim to show that we're capable of making top quality products that have a rightful place among other quality products from all over the world.. We want to demonstrate that we're capable of innovating and responding to the criteria of international consumers, while staying true to our identity.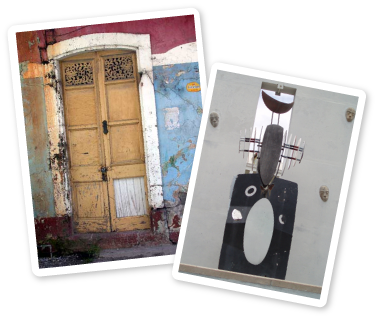 Develop our culture and our Carribean roots
A way of moving forward together that maintains the best of our culture
We are developing La Fabrique de Douceurs as a shared venture in which everyone is passionately involved, through contributing their individual skills.. In this sense we are wholly dedicated to a culture of mutual cooperation, of 'giving each other a hand', that's so characteristic of creole society. All that we are today is the result of the selfless efforts not only of our internal team but also of all the friends and partners who have advised, supported, financed and helped us on our way. They know who they are.
We preserve nature's generous resources
Even the bees are grateful to La Fabrique de Douceurs!
We are developing a partnership with Guadeloupe's beekeepers, so that we give them the syrup our factory produces for use in their hives, instead of simply discarding it as waste.
A boiler that respects nature
It is centrepiece of the Factory's operations, providing the energy needed for crystallizing our fruit. We have chosen to fuel it with LPG, certainly one of the more expensive solutions, but one that really respects nature.
...Cultivating our own garden, highlighting the magic melting pot of creole diversity, conserving nature's bounty,offering products that delight the senses as well as tasting good ...the Candy Factory means all this and a lot more besides!