Our own cultural identity
"We hope our company can open a window on a little-known culture, where our favourite music, contrary to popular myth, is more that of Soft, Mario Canonge and Dissonance. A culture bearing the signature of writers like Maryse Condé and Patrick Chamoiseau."
...We promote the Caribbean, expressing its rich, complex, contemporary creole character. Setting aside the clichés, we represent the Antilles today, abounding in energy, ambitious plans and innovative ideas. La Fabrique de Douceurs is a creole company that connects with the world.
The aim of our blog for the creative Antilles islands is to open a window for entrepreneurs, for artists, and for our costumers. In short, it's for everyone who understands that multiculturalism and the exchange of ideas are the values that shape our future. Talk about your own experiencs, send us your contributions. This space is yours, too!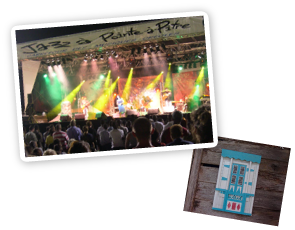 Our history is a fabric of woven threads
It's a deeply creole culture, totally multicultural despite our painful past. We'd like to offer people some new perspectives on our way of life, like that of photographer Savine Dosda whose international career reflects the permanent uprooting of our lives.
The determination to create new links
That's why, although our roots are in the Antilles, we owe our prosperity today to the enduring cultural blend that distinguishes the Caribbean. And why we want above all, to show that this handful of islands can legitimately claim a real expertise, and to make sure that it is appreciated and recognized by as many people as possible.